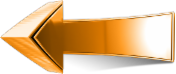 CLICK on the page tabs for more detailed info!
Industry EXPERIENCE
Sno Time, LLC is an experienced concession food and treat operator. Offering affiliations with many name brand companies in the treat industry with a focus on ice and ice cream type products.
Over the past 20+ years we have operated and supplied major theme parks and national attractions. We also have experience with mall & boardwalk locations, in-line & free standing stores, and mobile carts & trailers.
EXTENDING YOUR PRODUCT LINES
If you're looking to add products or increase revenues to your existing store or attraction we have many options and products available.

TURN-KEY PACKAGES WITH NO CAPITAL INVESTMENT!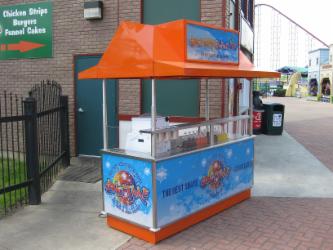 For larger venues Sno Time, llc offers complete turn-key packages with no capital investment! We supply you with all required equipment and supplies! All you supply is the labor! Depending on your operations size, food costs can start below 19% including product, cup and spoon!


BUSINESS OPPORTUNITIES
LOOK LIKE A FRANCHISE WITHOUT FRANCHISE FEES OR ROYALTIES! Sno Time, llc has created its own branded treat store:
PLANET ICE
The Galaxy's Best Treats!

Offering over 80 different premium flavors of Shakes, Smoothies, Slush and Shave Ice.
Superior Ice Blended Coffee drinks!
Planetary Ice Cream; Full menu of traditional favorite soft serve and hand dip ice cream products. Philadelphia style Water Ice & Gelati
MiniMelts : The Ice Cream Dream
Specialty food items catering to region and demographics

Exclusive Planet Ice Signature Items!
FAST COW, CHERRY BOMB & FAST FREEZE ( Energy Drink products) CHILL-LOTTI, GALACTIC BLAST, MARS MUDDD, FROG N BLENDER, BAD APPLE & SHARK ATTACK!
Using the Planet Ice Business Plan you will receive all the great benefits a franchise may offer without the hassles or additional costs associated with a franchise.
FOR A QUICK REVIEW OF THE BENEFITS OF THE PLANET ICE BUSINESS MODEL PLEASE CLICK ON THE "PLANET ICE TAB" ON THE TOP LEFT OF THIS PAGE.
Travel to "Brain Freeze and Beyond"
SNO TIME, llc is also a Regional Distributor of:
Sno Biz Shave Ice & Sno Biz Treats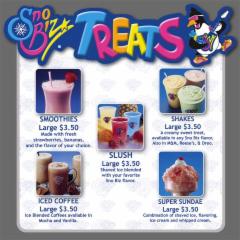 THERE'S NO BIZ ... LIKE SNO BIZ!
We carry a full line of Sno Biz Products with related equipment and supplies! Sno Biz offers many different business opportunities and Sno Time, llc can advise and assist you with adding Sno Biz items to your existing menu or helping choose the proper business venture that fits your needs & budget. Please review the main Sno Biz website for more detailed information. www.SnoBiz.com




SNO TIME, LLC
Egg Harbor Township, NJ 08234
E-mail: info@SnoTime.com